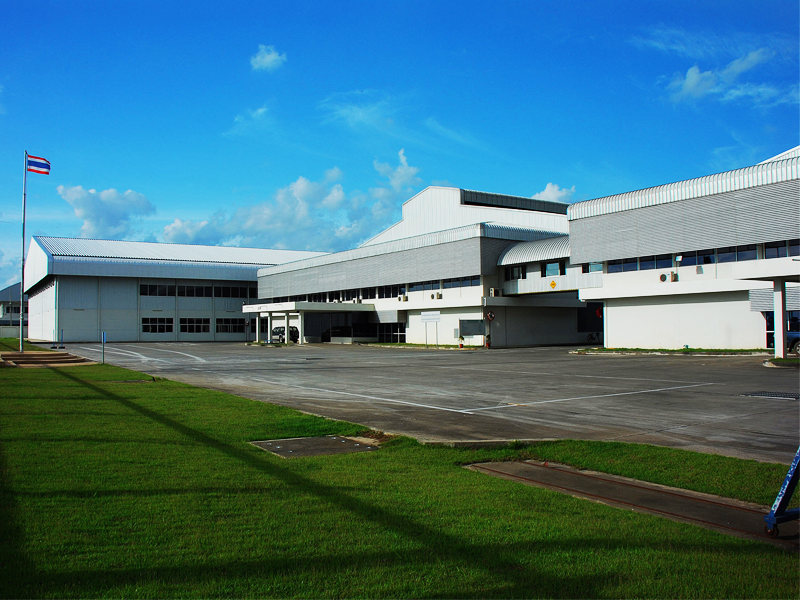 Nissin Precision Machines Co., Ltd.
NISSIN was founded in 1957 as a manufacture of precision press DIE and it is the first maker in Japan to developed new method of manufacturing DIE by surface grinder. NISSIN was started press stamping business in 1965 and new factory in IIDA has been operate since 1969 Major customer are such as Nippan,Fujikoki, CKD , Hitachi Auto, NMB, NIDEC , and etc.
日進精機(株)は1957年に精密プレス金型のメーカーとして創立しました。成形研削盤による金型製作の工法を日本で初めて
開発した会社です。1965年にはプレス加工も始め、1969年には飯田市にある主力工場が操業を開始しました。
主なお客様は、日販,不二工機,CKD,日立オート,ミネベア,日本電産などです。
P.C.S. Machine(Thailand) Co., Ltd.
P.C.S. Was founded in 1980 in Nakhonratchasima to produce precision components for automotive and machinery industry. The company has grown continuously and it is now one of the leading suppliers of high precision parts  in Thailand. Today , the production included system & parts of transmission, brake, suspension, gear , CAM shaft piston pin, crank shaft , valve lifter, connecting rod,  Common rail, ABS, Aluminum Casting, Forging Parts etc. Major customers are such as Mitsubishi Motor, TOYOYA, HONDA, NISSAN, FORD, MAZDA, GM, ISUZU, Yanmar, Kubota Bridgeport (USA), and etc.
 P.C.S. 社は自動車および機械産業用の精密部品を生産すべく1980年にナコーンラチャシマに設立されました。
今やタイにおいて精密部品を供給するリーディングカンパニーに成長いたしました。
生産品目は、トランスミッション,ブレーキ,サスペンション,ギア,カムシャフト,ピストンピン,クランクシャフト,
バルブリフター,コネクティングロッド等の部品及び装置です。
 主なお客様は、三菱,トヨタ,ホンダ,日産,フォード,マツダ,GM,イスズ,ヤンマー、クボタ、ブッリジポート(USA)等です。